Now taking new Clients!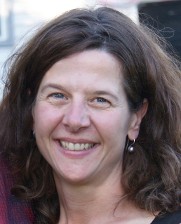 Hi, I am Linda and I am a Licensed Independent Clinical Social Worker with 25+ years of experience counseling children, adolescents, adults, and their families.
I experienced a dramatic improvement in my well-being about 15 years ago  when I was pointed toward recognizing health and well being as the core of life and the constant creation of our experience moment to moment with thought.  With this path has come the joy of living in a much lighter way and the pleasure of pointing others toward this easier way of life.
 now taking registrations 
8 week Mind Body Skills Group
to start February 21,  from 9:30 -11:30am
Group dates: 2/21, 2/28, 3/14, 3/21, 3/28, 4/4, 4/11, and 4/18
call 320-828-3487 or click contact us tab!
Group includes practice of mindfulness, increasing self awareness, reducing stress, engaging with intuition, self hypnosis, movement, art, writing, guided imagery, and making meaningful social connections.
 I remind people that wellbeing is their essence and when we look to it, it will be our guide.